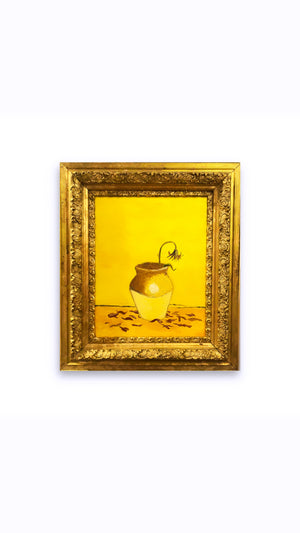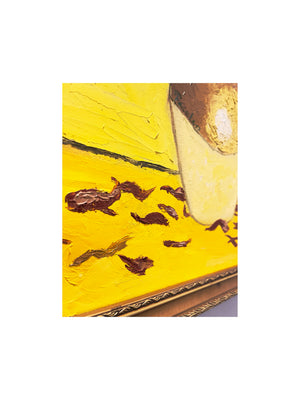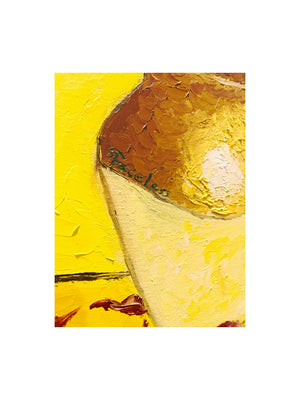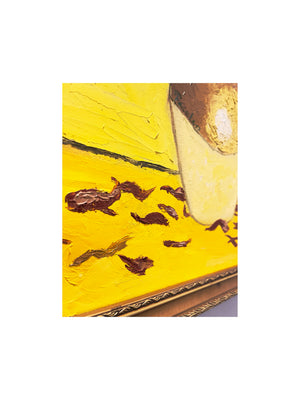 The Last Bloom: Journey of the lonely dying flower
The Last Bloom: Journey of the Lonely Dying Flower: A Faceless Tribute" is a captivating art piece that captures the essence of a dying, lonely flower—an homage to Van Gogh's renowned sunflower paintings. The artist, known only as Faceless, has skillfully recreated the iconic composition, imbuing it with their unique vision and emotional depth.
In this rendition, the sunflower stands tall but displays signs of fading vitality. Its vibrant yellow petals, once full of life, now carry subtle hints of wilting and fragility. The brushstrokes, reminiscent of Van Gogh's distinctive style, blend bold and swirling strokes with delicate, intricate details, capturing the dichotomy of beauty and decay.
The absence of a visible artist's face in the painting serves to amplify the flower's solitary journey. It invites viewers to reflect on the transient nature of life, the passage of time, and the bittersweet beauty found within moments of isolation. The facelessness of the artist symbolizes a universal voice, allowing the viewer to project their own emotions and experiences onto the artwork.
"The Last Bloom: Journey of the Lonely Dying Flower" encapsulates the powerful emotions evoked by the juxtaposition of life and death, beauty and desolation. It serves as a poignant reminder that even in the loneliest of moments, there is a fragile yet enduring beauty that can be found within the embrace of solitude.
Number of editions: 1/1
Medium: Oil on canvas
Canvas Size: 16x 20 
With frame: 25x29
Shipping: orders will be ship within 1 week of purchase, if not sooner
Other details: Produce 2020
Full disclaimer:
The buyer is responsible for any address errors, unclaimed packages, or shipment that are returned to the sender 
No refunds or exchanges; All sales are final